Whether you are personally into golf or just want to date a golfer, you have probably checked out some of the amazing online golf dating sites in search of golf singles by now. If you were lucky enough to meet a great golfer, you would like to get to know them better and maybe start dating seriously. Well, there are a few things you should keep in mind when it comes to going on a date with a golfer.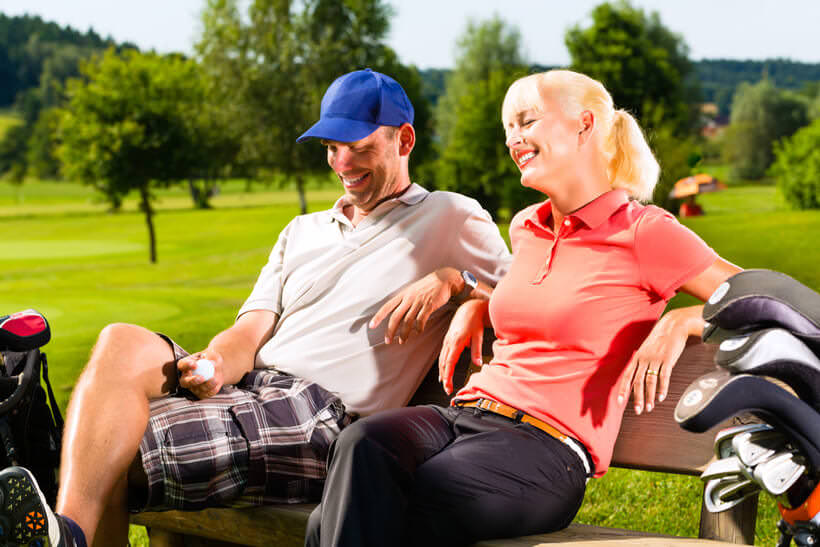 Dating a golfer doesn't necessarily have to be all about this particular sport, of course. There are so many things you can do together, but since golf is the thing that brought you and your partner together, chances are your first couple of dates will probably have something to do with golf.
The natural choice for your first date with someone special you met through a golf dating website or through any other channel would be a golf date. If you are not exactly the most experienced person in the world when it comes to this sport, it would be a good idea to get to learn a little bit about the golf culture and golf etiquette, maybe freshen up your knowledge of golf history, major tournaments, great golf players, and so on.
Golf is all about little social protocols and rules. There's no harm in breaking some of them sometimes, especially if you don't do it on purpose. However, if you keep ignoring them and breaking them all the time, you'll probably come off as someone who's not exactly willing to make an effort and your date will not be as great as you and your partner both hoped.
For instance, you absolutely have to remember to turn off your cell phone. This is something that should apply to any kind of date, especially in public, but on a golf course, the irritating beeping and squeaking of the cell phone is an absolute faux-pas.
Second, you should do a little research on the golf course dress code. You don't necessarily have to wear all Tommy Hilfiger or Lacoste – a nice collared shirt and some khakis or capris with golf shoes or running shoes will do the trick. For ladies, short tennis skirts are fine but you have to wear some tights underneath, or simply wear a longer skirt. The dress code may vary depending on the exclusivity of the course but remember that one general rule applies to all courses around the world – no blue jeans of any kind!
Also remember not to play too slowly or to make others wait too long for you to finish with a hole. Mind the cart traffic and be polite to other golfers on the course. Help them look for lost balls and don't talk too loudly. These tips represent some basic golf etiquette that you need to respect if you don't want to come off as rude on your golf date.
If you are already an experienced golfer, you already know all this. In that case, we have one piece of solid advice for you – don't be too competitive on your date. If your partner is also a golfer, don't turn the date into a tournament. You are there to get to know each other better and golf is there only as a means to break the ice. Be gracious, whether you're winning or losing. Don't brag about your success in golf, just like you wouldn't brag about your job, love life or any other aspect of life. That's just not cool and it can be very off-putting.
Finally, if you're going on a date with a pro golfer, keep in mind that you will have to do a little adjusting to his or her lifestyle. Professional athletes, regardless of the sport, have a very busy schedule and are often away for tournaments. Don't try to change that – if you believe your date is worth it, you should try to accept and adapt to it.
Remember, golf is just one thing that you and your date have in common. Don't make it all about the sport. There are so many other things to talk about, and golf is just that little initial spark you and your date needed in order to find each other.