If you are related to or dating a golfer, you probably know how passionate they are when it comes to the sport. For them, golf is more than just a game; it is a way of life. Since they love it so much, it may seem that you do not have to think hard about Christmas or birthday gifts, but the truth is that finding something they both need and like can be challenging, especially in you are not a golfer yourself. To help you narrow the search down, we came up with a list of potential gifts your golfer is guaranteed to love.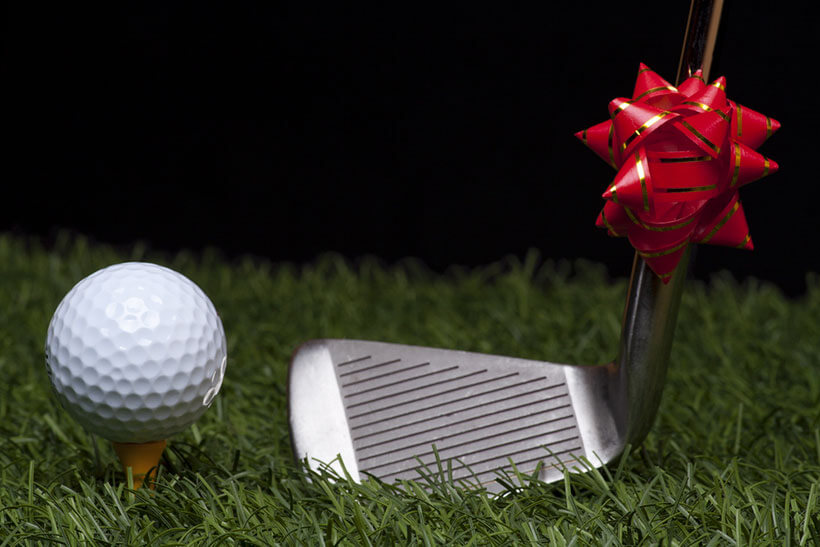 Insulated Golf Jacket
Not every day at the golf course is sunny and warm, but no serious golfer will miss out on a game because of some bad weather. With that in mind, a stylish insulated jacket is always a good gift. But before you make a purchase, be sure to research which brands are suitable for your golfer style-wise.
Golf Bag
You cannot go wrong with a quality golf bag! Even though every golfer already has one, it cannot hurt to have another one for practice or tournaments. When shopping for a golf bag, you should take into account:
How much it weighs
What material it is made of
How many club dividers it has
Whether it is manufactured by a trusted and reliable brand
Smartwatch
Every golfer likes to analyze their performance and track their progress and one of the best ways to do it is with a smartwatch. When it comes to picking out a good smartwatch, it all comes down to its features. What most golfers look for in a smartwatch is a sunlight-readable touchscreen display where they can easily enter and monitor the data. The rest of the features are best chosen depending on a player's personal preferences, so make sure to ask someone for advice before deciding on a model.
Putting Mat
Is there anything worse than bad weather on a golf day? Many would argue that there is not, so one of the best gifts you can buy a golfer is a portable putting mat that can be set anywhere and used for practicing even in the worst weather conditions. This gift is guaranteed to put a smile on every golfer's face.
Membership For A Golf Dating Website
What better gift to give to your single golf-loving friend or family member than a chance to meet the love of their life at the golf course. A subscription to a popular golf dating site is not only a golf-related gift, but it is also a thoughtful one, showing you have put both time and effort into picking out a present they are guaranteed to enjoy.
Facial Treatment Or Hydrating Face Masks
Spending all that time outdoors, constantly exposed to the sun and other weather conditions, takes its toll on a golfer's skin, so it is very important that it remains hydrated and nourished at all times. A nice facial treatment or a pack of hydrating masks will help keep the skin healthy and glowing and what makes it so perfect is the fact that most golfers would never consider buying it for themselves.