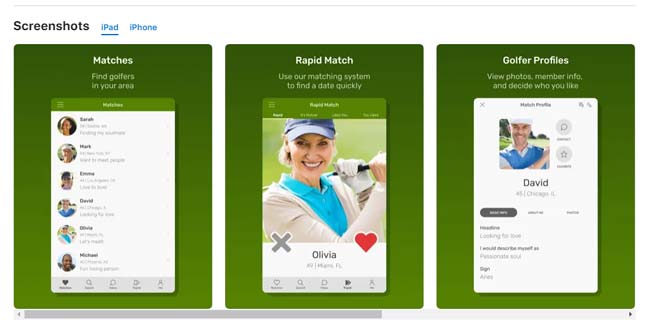 We have been following developments in the Golf Dating world for many years. After all, this is the main purpose of this site, to find and review Golf Dating sites. What we noticed during that time is that there are just a few apps in this market. Most of them are still in the experimental phase but there's one that you really need to check out. Meet Local Golfers is probably the Best Golf Dating App. It is a natural extension of the dating site that has been around for many years.
During that time, it has attracted a lot of like-minded individuals who want to bring together two of the most important things in life: golf and love. We actually already talked about this dating site, so if you want to know more about it and the app itself, you can read our Meet Local Golfers review. When it comes to their app, it offers a user-friendly environment that will help you find matches fairly easily. First of all, your profile will be ready in a matter of minutes. All you need to do is upload a photo and write a short bio and you're done.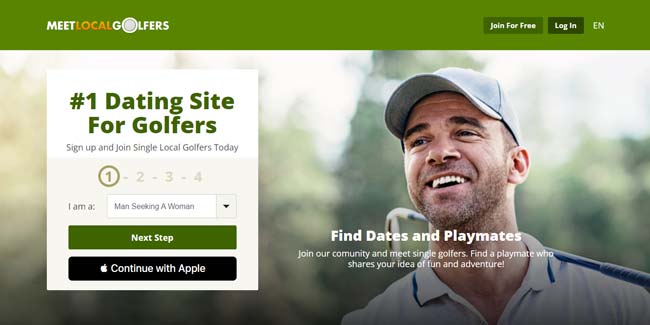 Secondly, as its name suggests Meet Local Golfers app is a dating app that allows you to find golfers in your area. This means that no matter where you live, you'll be able to find someone as there are not many of these apps available. Just compare them to the "regular" dating apps and you'll know what we mean. You could list at least several big dating apps in a matter of seconds. However, can you list any of the Golf Dating apps? Thirdly, the app has a rapid match system that will help you find matches in under a second.
You can also count on all the other, usual features like chat, messaging, flirts, and likes. The search section is detailed and easy to use. You can filter the members of the Meet Local Golfers app by age, location, and other criteria. And you can also see who's currently online so you don't end up sending a message to someone who's been offline for a while. Finally, you can also see who liked your profile and go from that. And since this is a Golf Dating app, you'll always have something to talk about.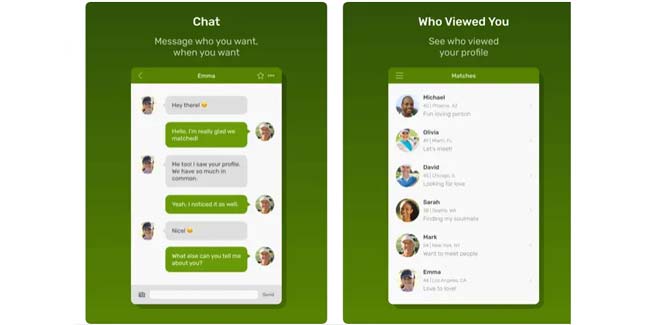 Maybe you don't even want to go on a date but you're looking for a golfing partner. You can actually use the Meet Local Golfers app as a tool to find people who like golf in your area. This also means it will be much easier to meet in real life as you'll be close to the same places. Who knows, maybe you'll meet someone who you used to see all the time while playing golf. The best thing about this app is that it's free. That's right, you don't have to pay anything to use it.
If, however, you want access to bonus features, the price of premium membership is actually really cheap. So, what are you waiting for, a whole new world is right there, at your fingertips.