Golf dating sites are becoming more and more popular for a number of reasons. Of course, you can meet your potential soulmate on the golf course as well, but if you are shy and aren't that good at openly approaching the opposite sex, then online dating is here to ease your troubles.
The truth is, creating a profile on one of the best golf dating sites out there doesn't have to cost you anything, but you can get a lot. Now, you may be asking yourself how to create a profile that will attract interesting matches and make them come knocking on your virtual door. Here are some pointers on how to create the ultimate golf dating profile and find someone who shares your passion for golf.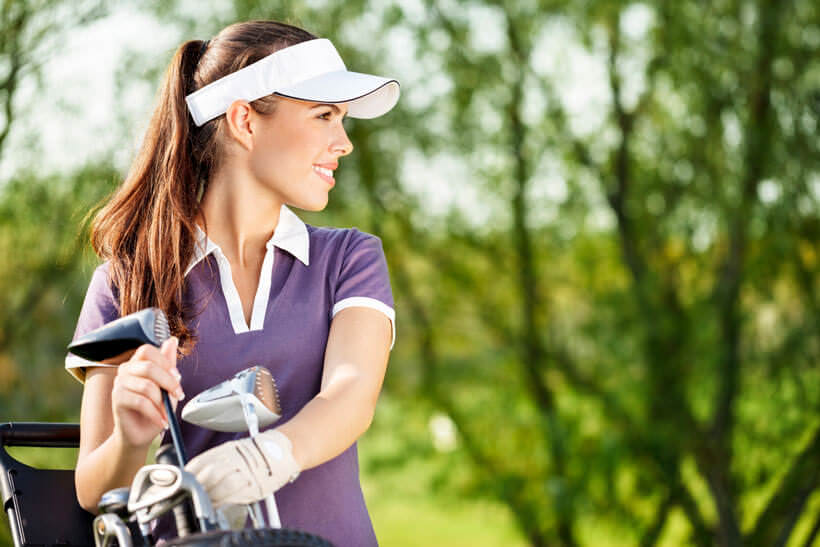 Profile Pictures And How To Make Them Look Good
It's important to note that profile pictures play a huge role in online dating. This doesn't necessary mean that you are obliged to strike a pose that would leave a Vogue photographers speechless, but you have to show that you are trustworthy. It's no surprise that online daters have developed certain criteria that help them determine whether the profile they're looking at is worth their attention or not (in fact, we suggest you do the same).
When it comes to the profile picture of your golf dating profile, you want a clear picture. That means no conspicuous filters or blurriness because that looks like you're trying to hide something. Find a picture where you look relaxed and yourself; in fact, if you have a good shot of yourself playing golf that could work perfectly. Most people on golf dating sites are there because they love a good game of golf, but there are some who are also interested in learning more about the sport. Don't be afraid to show off what you know on your profile picture – if you feel like you can back it up in real life.
Pay Attention To Your Writing                                                                
Here's a big one! Many, many people have a tendency to write general statements about themselves that can be used to describe basically anyone. If you want your golf dating profile to stand out, put some thought into it and make it original. Don't use washed out expressions such as "I'm cool and get along with everyone" as that doesn't say practically anything about your character, except maybe that you're a complete pushover.
If you want the opposite sex to come to your profile and be genuinely interested in who you are, you have to find a way to show them who you are. Avoid generalizations and focus on what you like about yourself the most and how to put these qualities in writing. If you feel like your sense of humor is your strongest point, find subtle ways to show that while writing about yourself – you can be sure that people will remember you when they chuckle approvingly while reading your profile.
Also, when talking about your likes, dislikes, experiences etc., don't just randomly write down things that first cross your mind. Tell a compelling story, something that will make your potential match think about you and what you have to say.
Finally, when writing about your life, don't share every tidbit. Don't talk about your personal drama too much and be honest but cheerful even when addressing difficult topics. When you get to know someone, you can share your war stories and all the ups and downs you've been through, but for starters, keep it light.
Don't Stretch Out The Truth
When your aim is to create a great golf dating profile, sometimes telling little white lies comes naturally and all is good until your potential golf match meets you in person. If they realize that you haven't been truthful, they will immediately start doubting you and that is just not a good way to start any relationship. You are who you are and you don't need lies because they don't really improve you in any way. Showcase all your qualities but don't augment them, leave it to the other person to see you in a better light than you see yourself.
Creating the ultimate golf dating profile isn't difficult, but it does require a bit of effort and thought. The profile acts like your personal commercial on golf dating sites, so make sure that what you have to offer is authentic and true to reality.