For a lot of people, golf is more than just a game and it is only natural that they want their partners to feel the same. However, it is not easy to find a soulmate, let alone someone who shares your passions. With that in mind, we have done some research and created this article to help you and anyone else who feels that golf is not just a pastime but a way of life find a partner both on and off the court.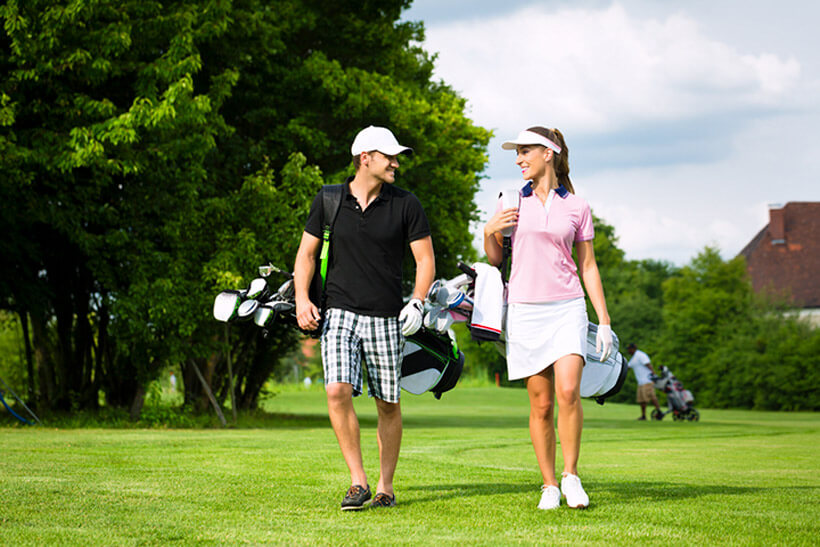 Golf Dating Sites
This is probably obvious, but joining a quality golf dating site has proven to be quite successful. The thing is, you are not joining a regular dating site but a community specifically designed for golf lovers where you will be able to meet and chat with other golf enthusiasts. These sites are created for individuals who share the same interests, so you do not have to waste your time justifying yourself to a person who does not understand you or share your point of view. 
Golf Classes
No matter how good you are, your game could always use improvement. Due to your regular job and other day-to-day commitments, practicing golf does not always come first. Taking up golf classes is an excellent way to improve your game and an even better way to meet potential dates. Golf schools round up individuals who are equally passionate about golf as you are, so you can count on meeting some interesting singles who want to pursue golf either as a professional career or to advance in the sport. No matter the reason, you will get the chance to spend time with like-minded people and possibly find someone to date.
Golf Courses
By spending time on your favorite playground, you are bound to meet some interesting new people. The great thing about meeting a potential love interest on the golf course is that you already know you have that one thing in common. Meeting at the golf course is every golf lover's dream come true, so the next time you hit the course, remember to pay attention to your fellow players and if someone happens to catch your eye, make sure you play for the win.
Golf Clubs
Since you love playing golf, you probably already have a golf club membership, but in case you do not, this is an essential step in meeting new people who love golf. There are many ways you can encounter a potential romantic partner at the club. It may happen while you practice or during different social gatherings like parties, charity events or picnics. There are several important factors you should consider when choosing a golf club, especially when it comes to socializing activities. You should always consider the distance from your home to the club, whether it is in the suburbs or in the city, how much it costs, and more.
Enter Golf Tournaments
Entering a tournament is a great way to meet single golf enthusiasts outside your city or state and make your potential dating pool even bigger. Your future partner may end up being a fellow competitor or someone involved in the tournament. And if you do not feel confident enough to participate in the tournament yourself, you can always go as a spectator and still mix with other like-minded individuals who happen to be single as well.
Ask Fellow Golfers To Set You Up
No one will understand your need to find a date who also loves to play golf more than your fellow golfers, so if you ask them to set you up with someone, you can rest assured that someone will have the same appreciation for the game as you do. And because golfers mostly interact with other golfers, there is a strong chance they know of other single golf enthusiasts you can connect with. Having a recommendation from your respected golf friends will certainly earn you some points right from the start and make your first date much more enjoyable and relaxed.
Hopefully, this article will help you find that special someone you will not only love but also love playing golf with. Luckily, there are many opportunities these days to meet a person with the same interests. Whether on a golf course or by joining a golf dating site, we are certain you will find someone you can share your love for the game with.